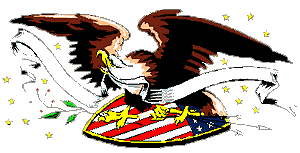 116th PVI Regimental History
The 116th PVI began recruiting June 11th, 1862 in Philadelphia. On August 31st, with only seven-hundred men mustered, orders were received to move without delay to the defense of Wahington D.C. The regiment was then sent to Harpers Ferry, VA, where they saw duty until October 29th. It was here at Harpers Ferry that the regiment was assigned to the Irish Brigade, which comprised of the 63rd New York, 69th New York, 88th New York, 28th Massachusetts, and the 29th Massachusettes.

116th PVI Battles and Skirmishes
Charlestown, VA October 10, 1862
Snicker's Gap, VA November 11, 1862
Fredricksburg, VA December 12-13, 1862
Chancellorsville, VA May 1-4, 1863
Gettysburg, PA July 2-3, 1863
Falling Waters, MD July 12, 1863
Auburn, VA October 14, 1863
Bristoe Station, VA October 14, 1863
Mine Run, VA November 28-30, 1863
Morton's Ford, VA February 6, 1864
Wilderness, VA May 5-6, 1864
Todd's Tavern, VA May 8, 1864
Po River, VA May 10, 1864
Spotsylvania, VA May 12, 1864
Spotsylvania Court House, VA May 18-19, 1864
North Anna River, VA May 23, 1864
Pamunkey River, VA May 28, 1864
Tolopotomy, VA May 30-31, 1864
Cold Harbor, VA June 3, 1864
Petersburg, VA June 16-18, 1864
William's Farm, VA June 22, 1864
Hatcher's Run, VA December 9, 1864
Petersburg, VA, Siege December, 1864 to March, 1865
Deep Bottom, VA July 26, 1864
Strawberry Plains, VA August 14, 1864
Reams Station, VA August 25, 1864
Dabney's Mill, VA February 5, 1865
Gravelly Run, Five Forks, VA March 29-April 4, 1865
Sunderland Station, VA April 2, 1865
Amelia Court House, VA April 6, 1865
Sailor's Creek, VA April 6, 1865
Farmville, VA April 7, 1865
Appomatox, VA April 9, 1865

The regiment began their march to Washington D.C. on May 2nd and arrived on May 12th. The 116th PVI participated in the Grand Review on May 23rd and all companies were mustered out by July 14th, 1865. During active service, the regiment lost 8 officers and 137 enlisted men killed and mortally wounded, and 1 officer, 88 enlisted men to disease.
To read an excellent first hand account of the common soldier in the 116th, I reccomend you read, "My life in the Irish Brigade, the Civil War memoirs of Private William McCarter, 116th Pennsylvania Infantry".



Steward Michael Martin
Cpt Mike Mullaney
1st Lt. Kevin Walczyk



Home | History | Uniform | Pictures | Civilians | Fife & Drum Corp | Links | Events | Surgeon