KIWANIS BULLETIN
February12

  President Linda Schwichtenberg opened our meeting.  Wes Caspers led the singing of America the Beautiful and O Canada, accompanied by Mike Rice on the piano.  John Day offered the invocation.


  Guests: Mary Stern our Yamhill County Commissioner and Donna Rayburn who has turned in her application for Kiwanis membership.  Welcome Donna!


    *Any interested members for President Elect?
  *Gathering Project, need a Champion to lead
  *Cheese Wagon Committee - seeking a co-chair
   Our Community Service Committee members invited guest speakers of their beneficiary agencies to give us a brief synopsis and how our contributions help.  Members present today were:  Kristi, Sandi, Delores and Mark.
Guest Speakers:
     Lori LeOurs - Library Foundation.  $200.00 helped with self check-out machine, bookmobile, books and periodicals.
     Nancy Keim - Special Olympics.  Kiwanis members provide pizza, serve and clean-up at the Pizza in the Park event.  50 athletic participants are involved in this local program with no paid staff.
     Cheri Schmidt - YCAP.  2,972 food boxes given out for the quarter.  The need is up 600%.  They are able to buy $10 - $12 worth of food for every dollar donated. Received a $100 check from Kiwanis.
     Richard Day Renolds - Soup Kitchen.  $100 will help with their new walk-in refrigerator and parts for 2 freezers.  They served over 8,000 meals last year.
     Kathleen Robbins-Coleman - Juliettes House.  Gift card of $200 and money for a new microvave. Each year 150 kids receive medical assessments. They're looking forward with our help with the Safe Kids Fair, 1st Sat. in April.
     Kate Smith - Henderson House.  $200 check helps with maintaining the facility and creating a "homey" environment.  They have 9 more beds and 3 more bedrooms.  410% increase=more people and staying longer.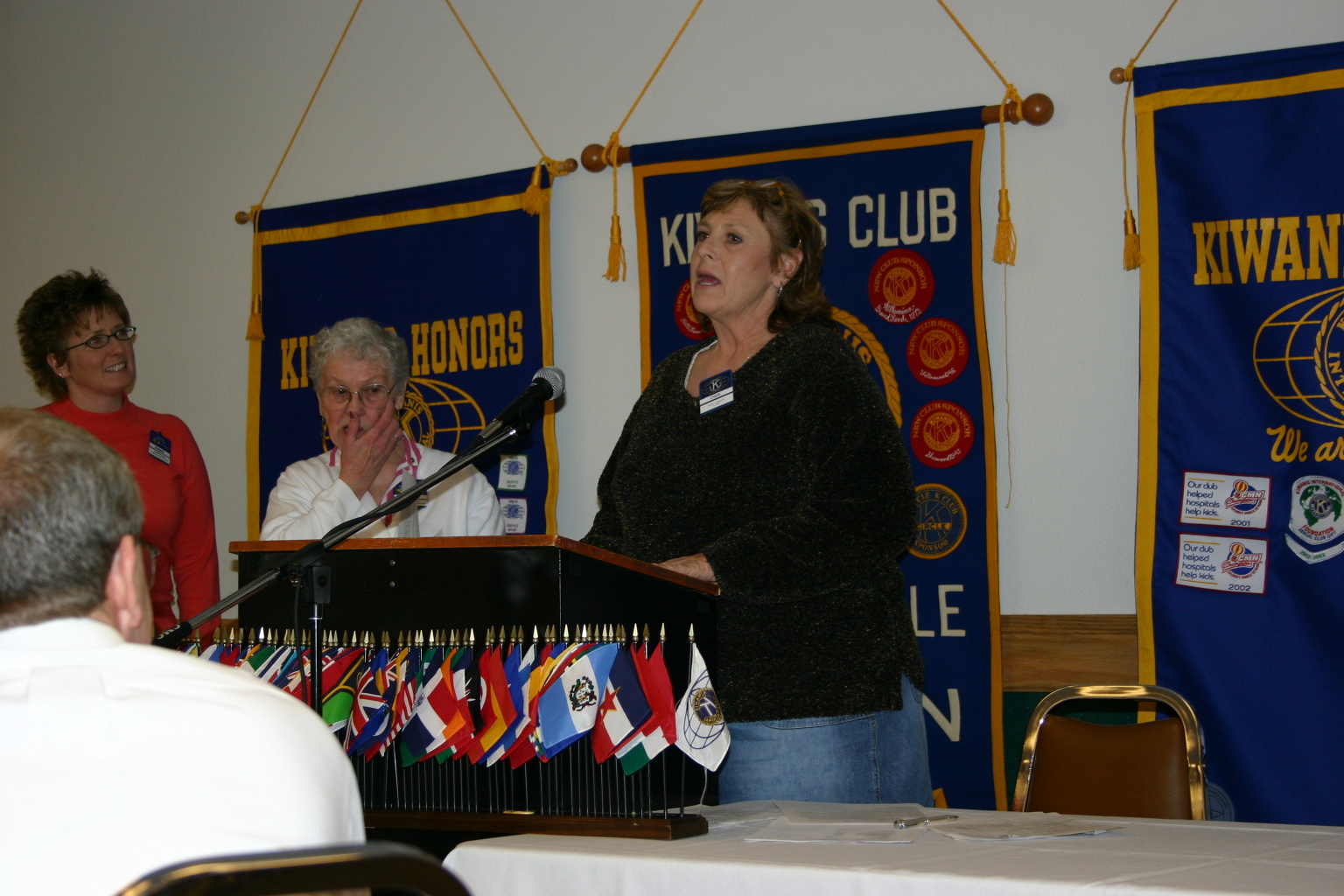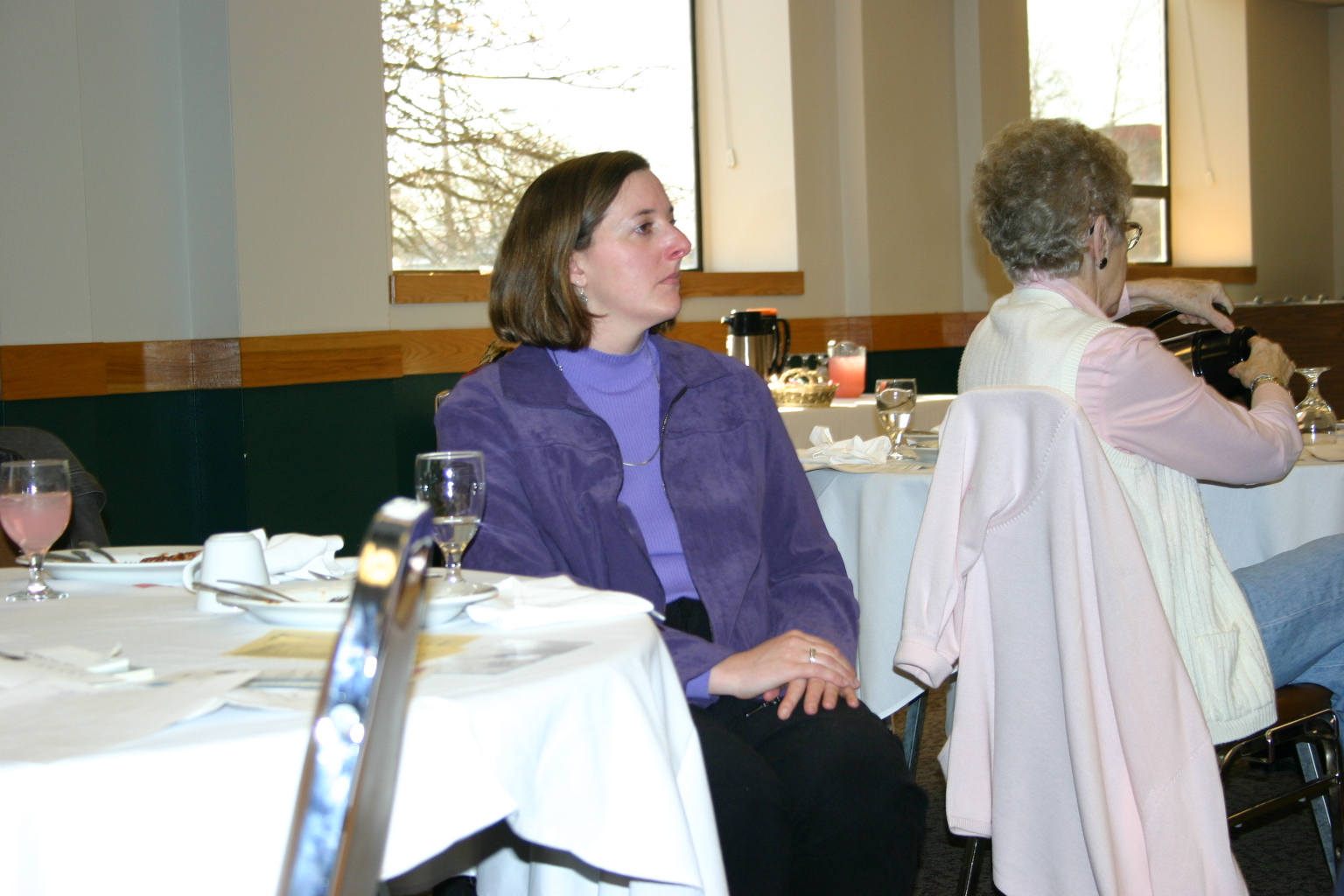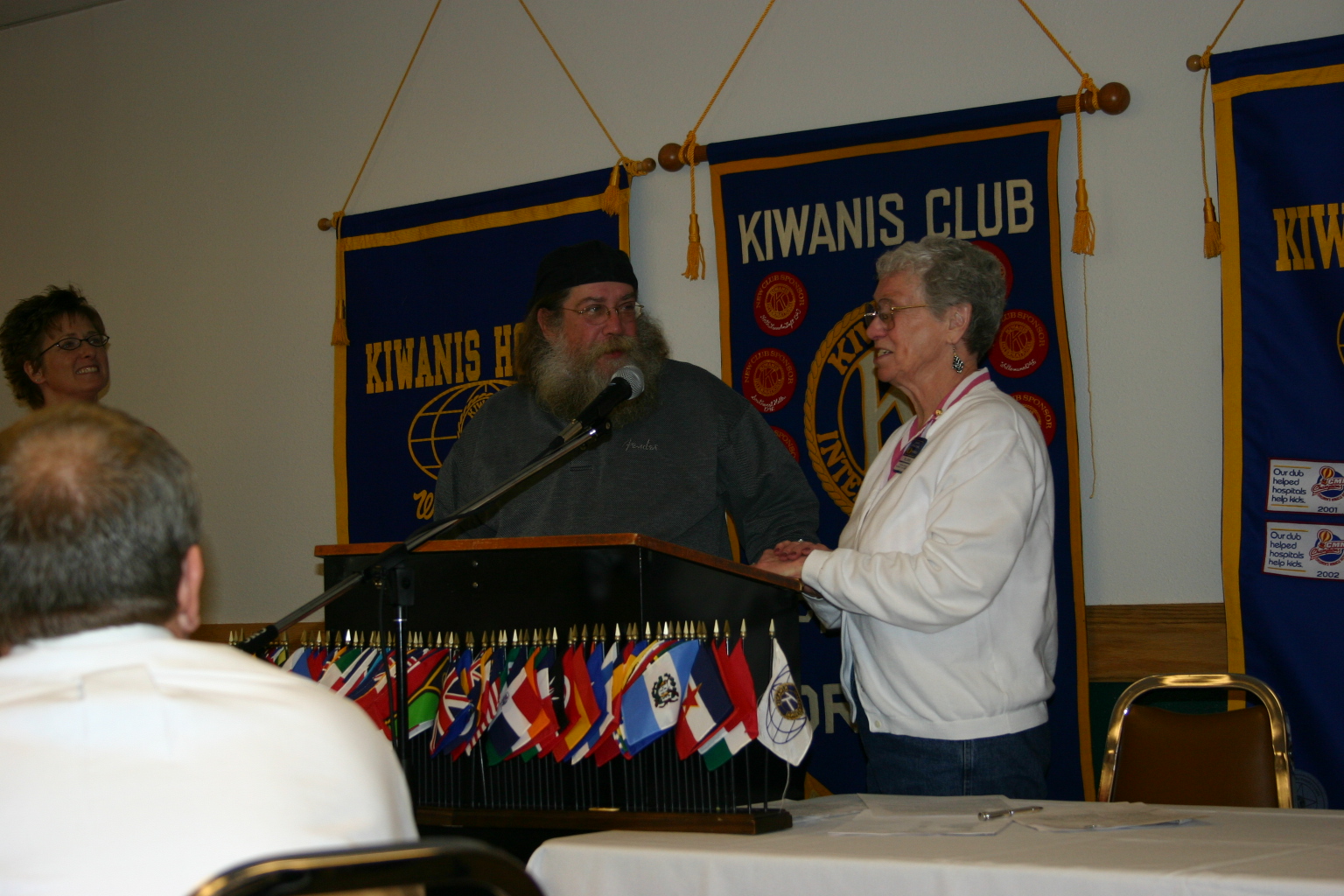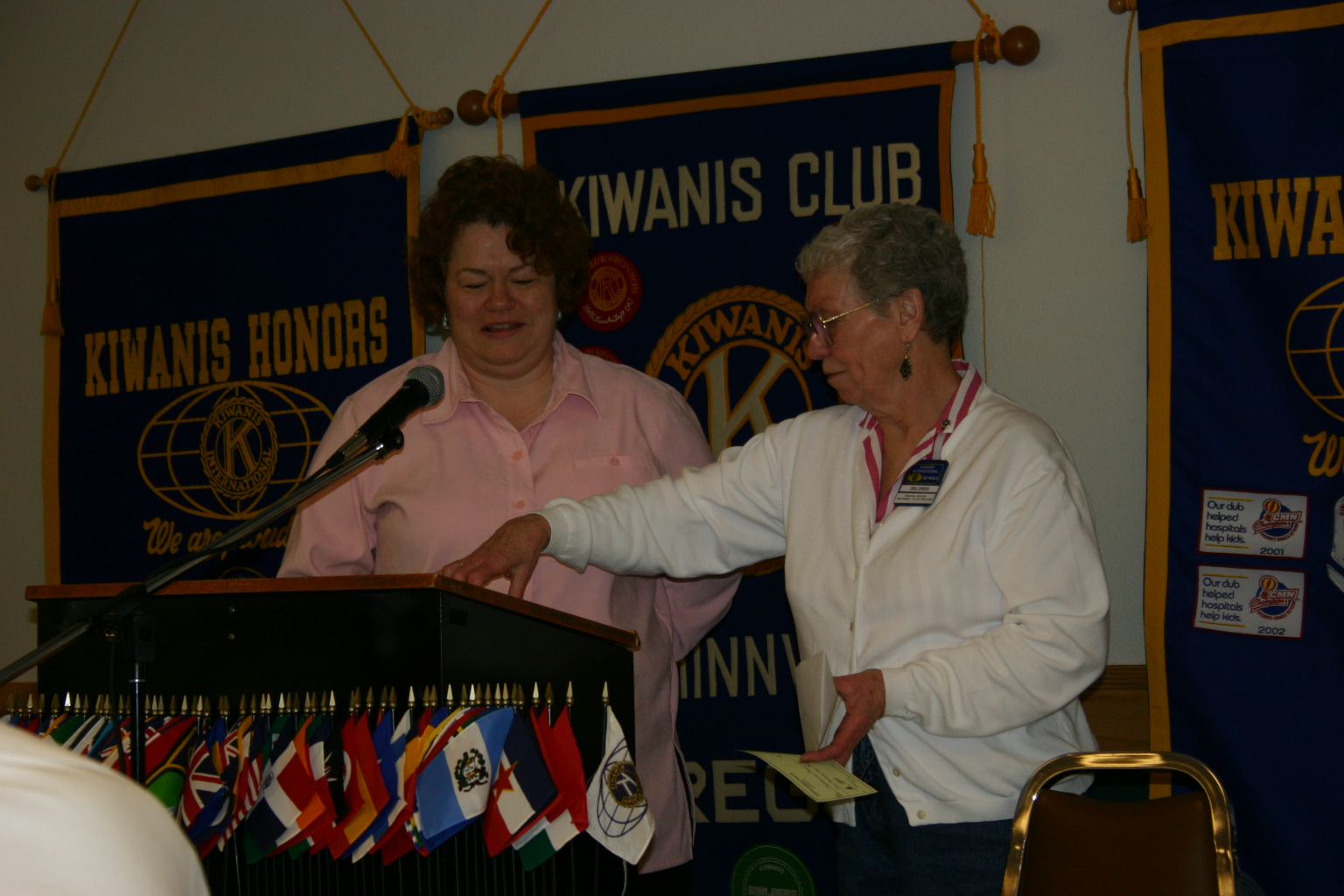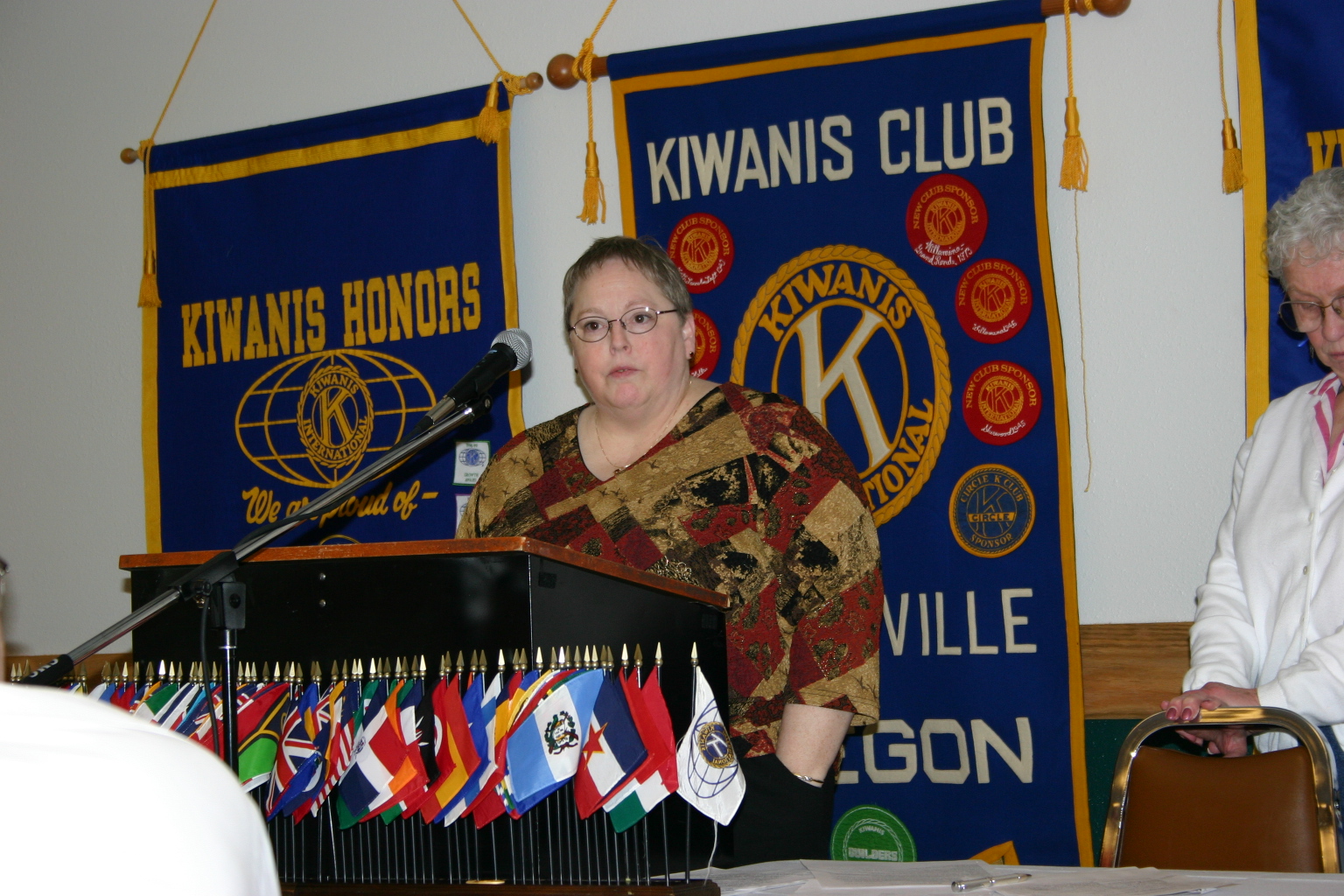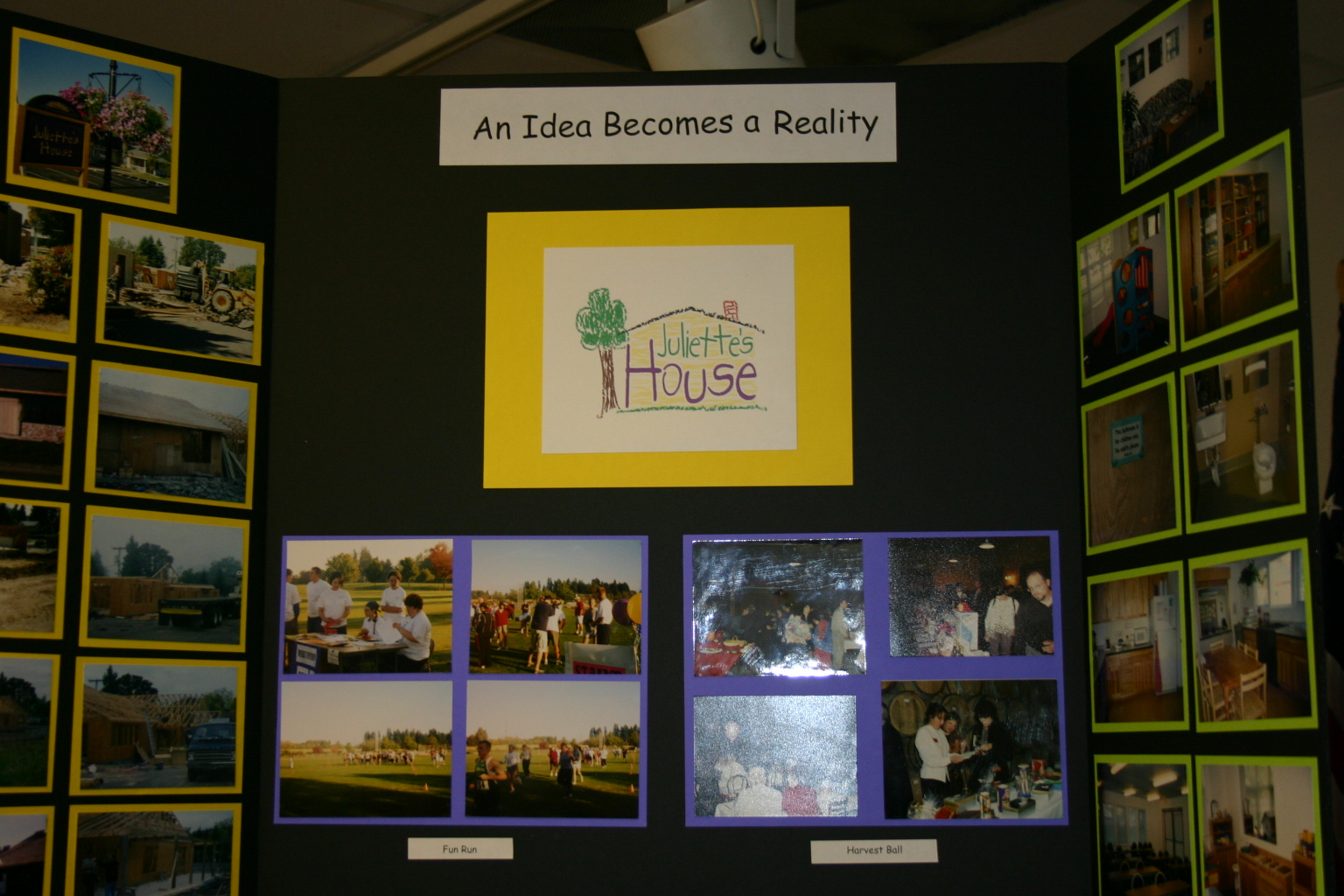 ---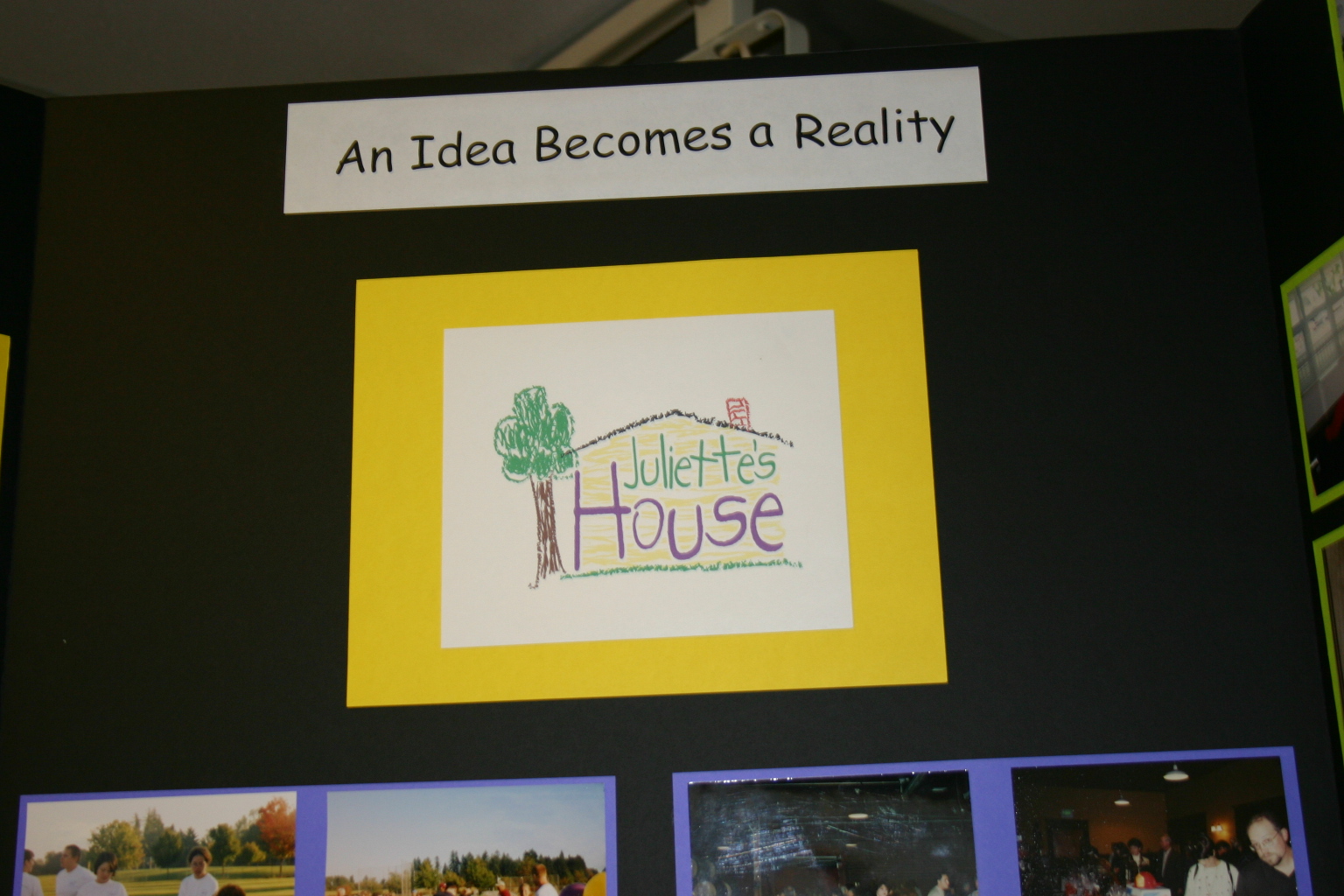 ALL agencies are very grateful for our support!
  President Linda gave us a financial picture and talked about our different funds.  She and the board are pleased that we have invested wisely and our club is fiscally responsible and financially very healthy.  After scholarships this year, we should still have $50,000.

  RaffleWinner: Mary Stern drew her own number and graciously gave the money back to us for our activities.

  Linda Schwichtenberg was recently a BIG WINNER.  Out of 1100 names she won a flight back to New York!  Her husband has never been there and they are excited to go East and visit a son. 
Jim Lockett looked for her after the meeting...............he KNEW exactly why she had won..................he told me she had the longest ticket, because of her last name!
  CONGRATULATIONS Linda, hope your husband enjoys the excitement and beauty of N.Y.!
 
---
---
Dear PNW District Key Club, Circle K and Kiwanis leaders:
Please be advised that November issue of the Kiwanis Family Against Drunk Driving newsletter has now been posted to the District website. You may find it at http://pnwkiwanis.org/PNWKIResources/KFADD/KFADDNews1104.pdf
As always, it is in Adobe Acrobat Reader format. Please feel free to share it with the members and clubs in your area.
BR>



Young Children Priority One
Developmental Assets
---
---
Learn More About Our World Wide Service Project:
Click Here: IDD
---
---
Officers for the new year have been installed by Lt. Gov Twila Hill as shown below:


PRESIDENT Linda Schwichtenberg
Vice PRESIDENT Reneš Bittle
SECRETARY Mike Rice
TREASURER Jack Mulkey
IMMEDIATE PAST PRESIDENT
Eric Wright


BOARD OF DIRECTORS:
Kristi Mackay 2005
Bob Vertregt 2005
Cal Winbolt 2005
Debbie Beam 2006
Sandi Colvin 2006
Bob Wells 2006





KIWANIS MEMBERS

For Sending the Bulletin:


rae@rae-anderson.com sbagwell@newsregister.com barlows@onlinemac.com damon.bass@snapmedical.com dbea@citizensebank.com marlenab@comcast.net rbittle@firstfedmcm.com glcabe@viclink.com casley@verizon.net fcharb@comcast.net hiddentreasures@sandcastleart.com jecrg@onlinemac.com jday@viclink.com cgdepuy@aol.com tduerfeldt@verizon.net roger@jwcarstar.com crownhillfarm@onlinemac.com jbhart@viclink.com mhenberg@linfield.edu khering@newsregister.com mark.holbrook@comcast.net vonchuk@netscape.net jjulson@onlinemac.com michal@kowser.com lucyking@onlinemac.com kind56@onlinemac.com jimlockett@onlinemac.com kmackay@linfield.edu macys@onlinemac.com hmiller@4sconsulting.com jmulkey@onlinemac.com nobrist@amfam.com parmeter@viclink.com lap@connet80.com a_jragsdale@msn.com m.c.rice@comcast.net ycfoodbank@onlinemac.com schwichtenbergl@wcb.com dave.tmj@verizon.net ktate23@yahoo.com dadtoth@aol.com c.winbolt@comcast.net billwood@onlinemac.com eric.wright@4security.edu donavanjoan@aol.com


LOCAL URLS:

The Rae Anderson site
Valley Internet
News Register
Linfield College
OnlineMac

PROGRAM RELATED URLS:

Peacebike.org
Museum of Art
Cloudman
Pricecatcher.com
caspersconcepts

THE KIWANIS ON-LINE COMMUNITY:

The Kiwanis On-line Community, is a meeting place for the Kiwanis family, which, in addition to its discussion capabilities, features a membership directory, free e-mail forwarding service, and business and personal advertising. (See Kiwanis International, below)

International Board members, district leaders, and club members world wide are gathering on-line, and you are invited to join them. To register, you will need your member indentification number, which is printed above your name on your Kiwanis Magazines subscription label.

Join the conversation, state your opinions, ask about Circle K, or introduce your own topic.
Kiwanis Online Community

KIWANIS INTERNATIONAL:
Kiwanis International
KIWANIS NORTHWEST DISTRICT:
KIWANIS DISTRICT

---
OREGON KIWANIS LAW ENFORCEMENT CAMP

---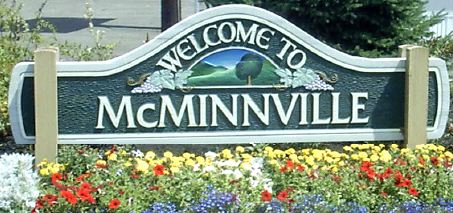 HOME PAGE EDITOR: Wes Caspers, for corrections or comments emil wes at casley@verizon.net
---